NACCA Director P&S Appointment
NACCA Announces Mark Dokis as Director of Products and Services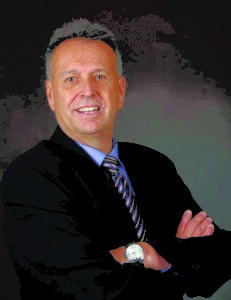 Ottawa, January 6, 2017 – The National Aboriginal Capital Corporations Association (NACCA) is pleased to announce Mark Dokis as the director of products and services. Mark is a member of the Dokis First Nation in Northeastern Ontario. He graduated with honours from Laurentian University in 1984 with a Bachelor of Arts in geography. He went on to earn certificates in economic development and business administration and management.
"I'm looking forward to helping Aboriginal entrepreneurs achieve their full potential," said Mark. "We will foster growth in the Aboriginal economy by providing programs and tools entrepreneurs can use to strengthen their communities."
Mark has over 30 years of experience in Aboriginal economic, business and financial development. He has held a variety of positions with the Government of Canada. After graduating from University, he served as the economic development officer in the Native Community Branch for the Government of Ontario. He advanced to become a business development officer and regional consultant around London, Ontario.
In 2001, Mark became a program advisor for Aboriginal Business Canada at Industry Canada (now known as Innovation, Science and Economic Development Canada). He remained there until its transfer to Indigenous and Northern Affairs Canada (INAC) in December 2006.
While in these positions, Mark gained experience developing and monitoring policies for compliance and administering contributions programs. He co-authored and assisted in the implementation of two enhanced program management control system frameworks which included program delivery tools such as project assessment forms, risk management tools, legal agreement templates, performance measurement approaches, and monitoring strategies.
During his 10-year tenure at INAC, he collaborated with NACCA to develop a comprehensive program renovation that led to the transfer of business development program delivery responsibilities to NACCA and the Aboriginal Financial Institutions (AFI) network.
"NACCA is excited to add Mark to the team," said Shannin Metatawabin, CEO. "He brings a wealth of government program experience to NACCA, and his previous experience with the AFI network gives him knowledge to impact NACCA's services to the AFIs."
As the director of products and services, Mark will lead the delivery of the Access to Capital (ATC) Program and the Aboriginal Developmental Lending Assistance (ADLA) Program to the AFIs. This includes assessing and approving project applications as well as monitoring these programs to ensure compliance.
In his free time, Mark enjoys staying at his cottage on Lake Nipissing, hunting, fishing and curling.
NACCA is a network of Aboriginal Financial Institutions (AFI) that provide financing and support to First Nations, Métis and Inuit businesses in all provinces and territories. NACCA works to build partnerships and develop economic growth for Aboriginal people in Canada. Learn more at https://nacca.ca