We're coming back in 2022!  NACCA is planning its next Indigenous Prosperity Forum for May 4-5, 2022.  Once again, we'll be in the Ottawa/Gatineau region.  More details as they are available.
---
Indigenous Prosperity Forum 2020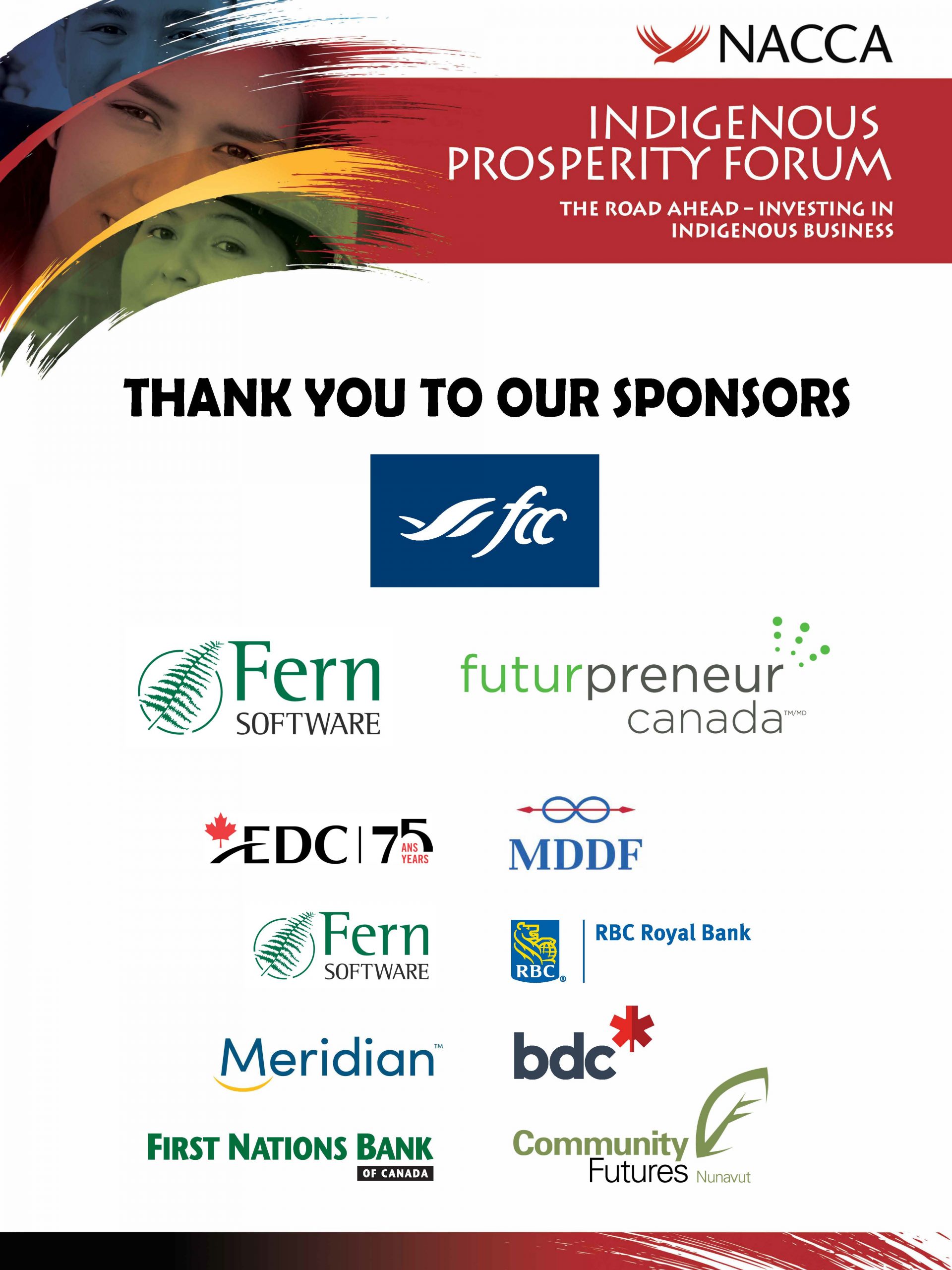 Forum Sponsorship and Exhibitor flyer

Platinum (1)
Gold (2)
Silver (3)

Futurpreneur Canada
Fern Software
Available

Bronze (9)

Delegate Kits – no longer available

Registration – Export Development Canada EDC
Lunch & Health Breaks – BDC
Indigenous Business Awards (4)

Fern Software
NWT Metis-Dene Development Fund (MDDF)
RBC Royal Bank
Meridian Credit Union


Prosperity Exchange Receptions –

First Nations Bank of Canada



Gala Dinner Entertainment –

Nunavut Community Futures Association




We also offer mini-sponsor packages at $1500, please send an email to events@nacca.ca for details on any of our sponsorship packages

Prize Sponsors:

Canada Post

First Nations Bank of Canada

Hilton Canada

CESO-SACO

What:  Indigenous Prosperity Forum

When:  February 26 and 27, 2020
Where:  Hilton Lac-Leamy in Gatineau QC, just across the river from Ottawa
Who:  Hosted by NACCA and our members, the Aboriginal Financial Institutions (AFIs)
Why:  To continue the advancement of economic prosperity for Indigenous people in Canada and internationally
Our theme for 2020:  The Road Ahead – Investing in Indigenous Business
Our 2020 Forum had double the space for exhibitors and Indigenous arts & crafts vendors
Our inaugural 2019 Forum had just over 300 registered attendees
We hope you were able to make it, we look forward to welcoming you again 2021 2022!
---