Ulnooweg First Aboriginal Business To Be Given Torch Award for Ethics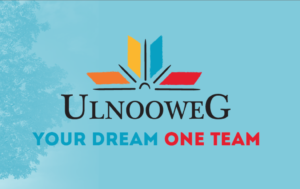 Halifax, NS/June 22, 2017 – BBB Serving the Atlantic Provinces was honoured to present a Torch Award for Business Ethics to the first ever Aboriginal business recipient last week. On Friday, June 23, Truro's Ulnooweg Development Group received a Torch Award for the 11 to 49 employee category. Torch Awards are given to companies who go above and beyond to give back to their communities and inspire marketplace trust.
"It falls into our work to build awareness about the Aboriginal business population, our need to connect with the non-Aboriginal community, and vice-versa," says Chris Googoo, general manager of Ulnooweg. "Reconciliation goes both ways. It is important that when we take one step forward, they take two steps towards us. We can help close the gap between us through awareness of the issues in Indigenous communities, such as access to capital."
To receive a Torch Award, companies must demonstrate that ethical practices are built into the foundation of their business. Company leadership must project these values from the top down, creating positive relationships in the marketplace, all while giving back to the community. The judging panel was impressed by Ulnooweg's efforts to establish ethical business practices not only for themselves, but for their clients, with the goal of supporting healthy, self-sustaining communities.
"Each Torch Award entry is unique in how companies choose to demonstrate the values they hold. The common thread is the leaders' intention and commitment." says Peter Moorhouse, CEO and president of BBB Serving the Atlantic Provinces. "This is our chance to shine a spotlight on businesses that are going above and beyond to make ethics and integrity a priority."
Creative Curve Media Group Ltd., and O'Regan's Automotive Group, received Torch Awards in the small and large business categories, respectively. Heart in the Community awards were given to Cape and Cowl Comics and Collectibles, and Deleon Affordable Roofing for their community contributions here in Nova Scotia. Over 120 business leaders gathered to help celebrate these companies' achievements with BBB.
– 30 –
About BBB
For more than 100 years, Better Business Bureau has been helping people find businesses, brands and charities they can trust. In 2016, people turned to BBB more than 167 million times for BBB Business Profiles on more than 5.2 million businesses and Charity Reports on 11,000 charities, all available for free at bbb.org. There are local, independent BBBs across the United States, Canada and Mexico, including BBB Serving the Atlantic Provinces, which serves Nova Scotia, New Brunswick, Prince Edward Island and Newfoundland & Labrador.